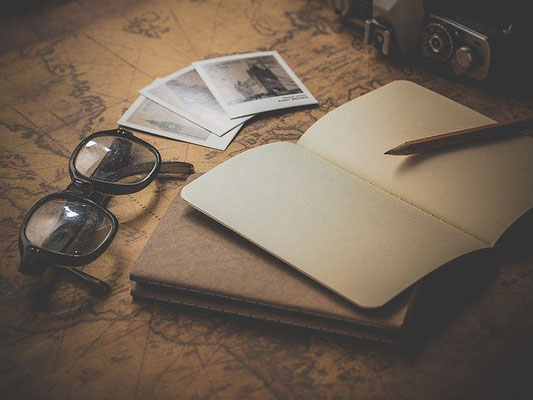 Who doesn't like traveling?
Not only is travel the promise of an exciting adventure just ahead, it is also a fact that travel is good for your health!
Whether traveling locally or globally, a travel trip or holiday vacation boosts your brain health, reduces stress, broadens your horizons and improves your social and communication skills.
Most importantly, travel creates lifetime memories that money simply cannot buy.
Travel facts and destination information is key to any travel trip you may embark on. As global travelers ourselves, we decided to put together this South Africa travel facts guide to take the myths out of your next 'best-ever' travel trip to the tip of the African continent.

We do hope that you adventure into the Great Karoo and come and visit us in the heritage town of Prince Albert at the foot of the renown Swartberg Pass. We are ready to welcome you!
South Africa Travel Facts
Myth: South Africa is dangerous to visit as a tourist or business traveler
Fact: As with any other country around the globe, South Africa has its crime challenges. As a developing country, there is a noticeable disparity between wealth and poverty, however most places that tourists visit are safe and feature the latest security measures one would expect to find in any first world country which enjoys a thriving tourism industry. Just like you wouldn't walk alone at night in downtown New York, the same applies to any city in South Africa. Keep your valuables out of sight and your passport locked in your hotel room safe and don't wander off on your own when in unfamiliar territory.
Myth: Wild animals wander about freely



Fact: Wild animals, such as the Big 5 and other big cat predators can only be found wandering about freely in national and privately-protected wildlife parks such as the Kruger National Park. Since wildlife are in their natural habitat, they are dangerous and all park warnings not to get out the car or open your vehicle windows must be followed at all times.
Myth: I will catch Malaria (or some other dread disease) if I travel to South Africa



Fact: The chances of you contracting malaria in South Africa are slim. Malaria is present only in the far north-eastern parts of the country and taking precautions to avoid being bitten are relatively simple and easy. Should you wish to prepare against malaria anyway, read this malaria prevention treatment guide issued by the South African government. South Africa does not require vaccines to enter its borders. There is absolutely no Ebola in South Africa.
Myth: South Africa is poverty-stricken and there is no WiFi



Fact: South Africa is home to some of the most luxurious travel destinations in the world. The Tourism Grading Council issues Star insignia, from 1-star up to 5-stars for accommodation grading so at a single glance both local and international visitors can recognise the quality and service excellence of an establishment. WiFi is available almost everywhere in South Africa and free WiFi is usually included in your establishment stay or restaurant visit. The tourism industry is one of the largest gross domestic earners for the country which boasts first world infrastructure in its three capital cities. South African's love their international travelers who bring further investment into the country and you will be welcomed by its friendly service people. Even in the poorest of townships, there will be enthusiastic entrepreneurs happy to share their culture and community lifestyle with you. Ensure you only book travel and tours with accredited tour and travel operators and recommended venues and your holiday will be one of the best travel experiences you have ever had.
Myth: I won't be able to communicate with an African-speaking person



Fact: There are 11 official languages in South Africa and one of them is English. Since English is the business language of the world, travelers will be able to speak English with all South Africans they are likely to meet.
Myth: It is always hot and dry in South Africa



Fact: Cape Town receives winter rains while Johannesburg, which is situated on the Highveld, receives its rain mostly in summer, along with thundershower bursts in the late afternoons. Certain parts of the Eastern and Western Cape receive snowfall in winter months and coastal towns are known to be cooler with onshore winds off the ocean. Bring a jacket for the cooler evenings and sunscreen and hat for during the day. Two years ago, Cape Town experienced drought-like conditions however, seasonal rains have brought water supply back to normal levels.
Myth: I will only be able to eat cultural foods which I know nothing about



Fact: Just like its rainbow of indigenous cultures, South Africa offers a smorgasbord of taste sensations to try out. You can just as easily find a McDonalds or a Burger King too. South Africa's is listed up there with some of the world's best chefs on a par with Michelin star standards and many South African chefs and sommeliers have received world recognition for their dining excellence and wine pairings. 
Myth: All South Africans are black



Fact: South Africa is a melting pot of people and cultures who are all proud to call themselves South Africans with the first democratic elections which took place in 1994 and saw Nelson Mandela voted in as President. The Black African population currently makes up 76.4%, White population at 9.1%, the Coloured population at 8.9%, and Asian at 2.5%. Referred to as the Rainbow Nation, South Africa's diversity is what makes the country and its people so unique.
As world travellers and Swiss-born property owners in South Africa, we are available to answer any questions you may have on T: +27 (0)23 541 10 88 or pop in for a chat at 3 & 5 Church Street, Prince Albert in the Western Cape.